Description
Lock It Strap 3" Black Poly Black Ends
Lock-It Straps poly pro series. This strap is 3″ wide polypropylene material and adorned with the patented and brilliant Lock-It strap locking system. No Guitar mods and a minimalist design sewn into a top class leather end. Straps extend to an extra long 62″ in max length.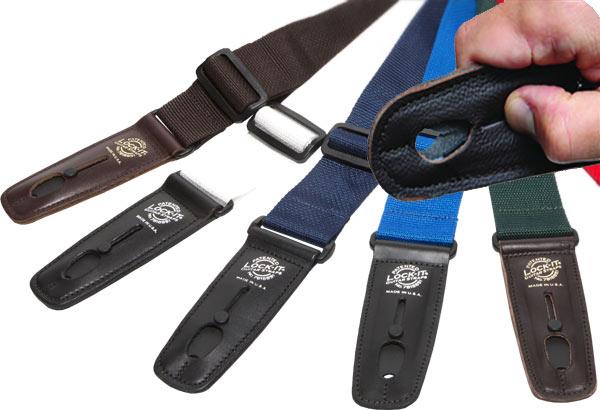 INSTANTLY LOGICAL
Made from the same space age polymer used in bulletproof helmets and vests, Lock-It Straps provide durability and reliability…
Every time, all the time!
Forget having to drill in your prized acoustic or vintage electric. Lock-It Straps work easily with your existing end-pins to provide a secure fashionable accessory for any prized instrument.
Made in the USA
Fits all guitars – Electric & Acoustic
Built-in patented locking mechanism